Welcome to the The Quon Dynasty Wiki
Edit
The Quon Dynasty is a televsion show on CityTv that aired in 2011. There are 13 episodes. Help and edit and add some pages!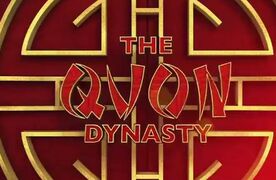 Description
Edit
The Quon Dynasty is a show that airs on the Canadian TV network CityTV. It follows the Quon Family, who work at The Lingnan, their family restaurant. Miles owns the restaurant.
Latest activity
Edit
Ad blocker interference detected!
Wikia is a free-to-use site that makes money from advertising. We have a modified experience for viewers using ad blockers

Wikia is not accessible if you've made further modifications. Remove the custom ad blocker rule(s) and the page will load as expected.